Our Story
How Business Development Entrepreneurs Started
Business Development Entrepreneurs (BED) was born from a passion to help others. Now, BDE is delighted to help others—and have others help us—live this passion for helping! Today, we are proud to support driven health care professionals while they help their communities.
Here's how it all started…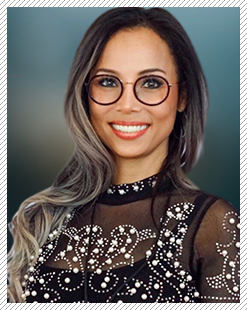 About Hahn March, Founder of Signal Health Group
Hahn March, the owner and founder of Signal Health Group, has an inspiring story. She was raised in the Asian culture, where families are expected to care for their elderly from generation to generation. That means that it's not uncommon for parents, grandparents, and great grandparents to all live in the same home.
That was normal for Hahn. Because she grew up with extended family and aging loved ones, she developed a deep sense of compassion and a well-honed skill for nurturing. These would later become the foundation of her business model.
As a young adult, Hahn worked as a hairstylist and a nail technician. Several times a week, after work, she volunteered at a local nursing home. There, she quickly realized how many elderly people were living in nursing homes. And she noticed how some busy families rarely visited their loved ones.
This inspired Hahn to create a way to help these seniors. She developed a business that would focus on providing elderly care services, both medical and non-medical, in the comfort of people's homes.
Quickly realizing that seniors were not the only ones in need of home health care, Hahn soon expanded her business to include many other groups, including veterans. Ultimately, this led her to create Signal Health Group, a trusted provider of premier in-home health care services.
About BDE
Business Development Entrepreneurs (BDE), an extension of Signal Health Group's mission to help people and communities, is a nonprofit organization. It is dedicated to operating the BDE Sponsorship Program, an opportunity for:
Passionate entrepreneurs to launch their own in-home health care business.
Generous donors to support a program that brings vital in-home health care services to the individuals and communities that need it most.
Through donations, BDE is able to:
Give qualified applicants the money they need to cover start-up costs.
Provide ongoing resources and support to entrepreneurs so their new in-home health care business can thrive.
At BDE, we're proud to show donors exactly how and who their contributions help!
Find Out More Now!
Whether you're considering applying or donating to the BDE Sponsorship Program, the information you need is just a call or click away.
Call Business Development Entrepreneurs at (702) 843-0501 or contact us online to discover how you can get involved in this exciting opportunity!