Become a Business Owner
How BDE Empowers Entrepreneurs to Start an In-Home Health Care Business
Welcome, Entrepreneurs!
Have you always dreamed about owning your business and being your own boss?
Are you passionate about health care and looking to do something that truly helps people and makes a difference?
Would you take the first steps to launch your business if you knew you could get the financial support and professional resources necessary for success?
If so, you're in the right place! At Business Development Entrepreneurs (BDE), we help aspiring entrepreneurs make their dreams a reality. Through our BDE Sponsorship Program, qualified entrepreneurs can get everything they need to start and grow a thriving home health care business in a low-income community.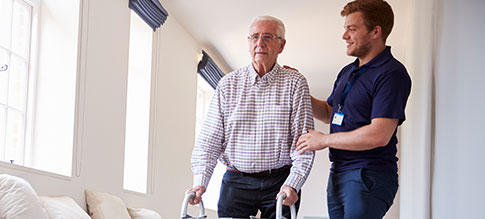 It only takes a call or a click to take the first step towards:
Taking control of your future and building real security.
Simultaneously fulfilling your dreams of starting a business and helping people!
The BDE Sponsorship Program: What to Expect
When you join our Program, our experts will partner with you to help you:
Establish a solid foundation for your new in-home health care business: From covering start-up expenses to rolling out operations, we'll give you the resources and guidance you need to build a strong foundation on which your business can grow.
Closely mentor and coach you through the first year (or longer): We offer everything from conference calls, webinars, and computer-based training to boot camps, custom software, marketing, and much more. We do this so you have the support, insights, and tools you need to stay on the path of success.
Keep you informed of your progress: In the BDE Sponsorship Program, our business owners are never in the dark when it comes to their performance and their goals. That means you'll always know how you're doing and where there are opportunities to improve—and achieve next-level success.
Provide ongoing support: For up to 10 years, BDE will continue to offer assistance and support. We sincerely care about your success.
Become self-sufficient: When you feel comfortable operating your business development plan, BDE will step back, encouraging you to continue building your own brand. This is a pivotal stepping stone to independence and success in the home health care industry.
How Do I Find Out More? How Can I Apply to Join the BDE Sponsorship Program?
If you're interested in discovering more about our Program and what you need to do to apply, simply call us at (702) 843-0501 or contact BDE online.
We're ready to answer your questions, explain more about our Program, and help you take the first steps on the road to success.